Posted July 12, 2018
Springer has developed a custom-made plant concept to produce 300,000 fm per year for Schößwendter Holz GmbH in Austria, as the company said in the press release received by Lesprom Network.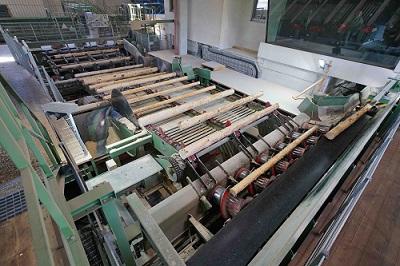 Log singling was implemented with screw unscramblers, and the transfer of logs from the cross conveyor to the longitudinal transport section, with screw feeders. Log turning discs turn all the logs 180° as they travel along the longitudinal conveyor (advantages: turning is carried out on one level, the logs do not fall down, smooth process).
In the cross-cut station, the logs are positioned by helical screws in a continuous flow. This eliminates any stopping and starting of the system and ensures a smooth process.
The family-run company, Schößwendter Holz GmbH in Saalfelden, Austria, with approx. 130 employees is one of Austria's most cutting-edge and high-performing saw and planing mills.
Springer is a global leader for innovative solutions in the wood-processing industry.