Posted July 17, 2017
Mari de Meijer has been appointed as Managing Director of Teknos Drywood in the Netherlands. Mari will be responsible for the operations in the Netherlands including both local sales and paint manufacturing, as the company says in the press release received by Lesprom Network.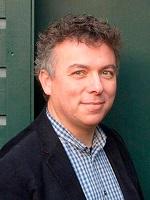 Mari has more than 25 years of experience from different roles within coatings industry being responsible for product, technology and business development, innovations and most recently for R&D operations in Teknos Drywood. Mari reports to Kim Smith, SVP, Industrial Wood.
Teknos completed the acquisition of Dutch Drywood Coatings BV in October 2016. The acquisition of Drywood is an important part of Teknos' growth strategy creating access to a new market area and to further strengthen Teknos' position in the European industrial wood coating market.
Teknos Drywood develops, produces and sells water-based coatings for wooden substrates.