Posted January 25, 2018
Valmet is improving work safety and ensuring high-quality roll cover production also in the future by investing in the state-of-the-art equipment for polyurethane and composite covering in Jyväskylä, Finland. The investment was completed at the end of 2017, as the company said in the press release received by Lesprom Network.
"We put a lot of emphasis on the safety of our production equipment as well as the work environment to enhance accident-free workplace and well-being at work. In addition, the new equipment contributes to our ability to keep the quality level of our roll covers high also in the future and enables us to bring new roll covers to the market," says Pekka Kruus, Valmet's General Operations Manager for Rolls in Finland.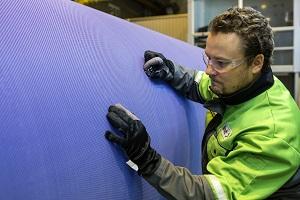 With the investment, the service center in Jyväskylä is also preparing for stricter environmental regulations.
Valmet is the leading global developer and supplier of process technologies, automation and services for the pulp, paper and energy industries.