Posted January 2, 2017
Valmet will supply an automation system for Kemira's new sodium chlorate production line under construction in Joutseno, Finland. The automation system will control the production process and ensure its reliable operation. The system will be delivered in April 2017, as the company says in the press release received by Lesprom Network.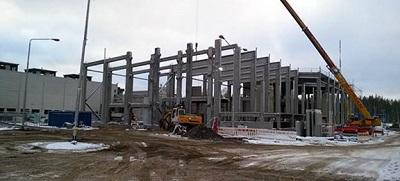 The new chlorate production unit is expected to be in operation during the 4Q 2017. Sodium chlorate is the raw material for chlorine dioxide (ClO2), which is produced on-site at the pulp mills and is the primary bleaching agent for kraft pulp.
Valmet will deliver a Valmet DNA automation and information management system for the new production line. The delivery will include installation, commissioning and also training.
Valmet is the leading global developer and supplier of process technologies, automation and services for the pulp, paper and energy industries.