Posted August 10, 2017
Van Genechten Packaging has elected Jeroen Lybaert as their new Chief Commercial Officer, effective as of September 18th.
A strong and experienced Sales & Marketing Executive with extensive knowledge of the consumer markets and B2B industry, ready to lead VGP's commercial strategy and contribute to the future growth plans of the Company.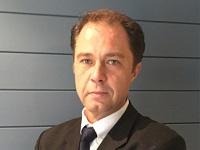 Jeroen started his career in 1994 at Procter & Gamble where he stayed till 2002. Since then he has held various Sales & Marketing positions at Ontex (2002-2006), Balterio (2006-2011) and was lately International Group Director Sales & Marketing at Nicols (since 2011).
VGPI is an independent industrial group with seat in Luxembourg. It consists of 10 folding carton factories in 7 countries, leading the European consumer goods industry with printed folding cartons, microflute and other packaging solutions.