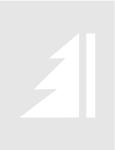 Overall results of Russian forest industry in 2009
Market researchJanuary 2010In English
OVERALL RESULTS OF RUSSIAN FOREST BASED INDUSTRIES IN 2009
Language: English
Date of issue: March 2009
Number of pages: 120
Quantity of tables – 60, quantity of figures – 60
Quantity of companies - about 250
Format of document: PDF
Price: 1150 Euro.
This research results are destined for specialists of logging, woodworking, pulp and paper companies. It would be also interesting for banks and investment companies' professionals.
The report includes:
Volume results of Russian logging, woodworking, pulp and paper companies in a context of the Russian social and economic processes in 2009;
The main trends in forest based industries in Russia;
Estimations, summaries of qualitative and quantitative researches, regarding prospects of wooden products markets development
Information on foreign trade: export and import trends and directions;
The main trends and influence of consuming industries: construction, furniture, packaging and equipment.
Contents:
1. Summary
2. Russian economy trends in 2009
3. Russian forest based industries trends
4. Logging industry
   4.1. Logs removal
   4.2. Industrial wood
5. Woodworking industry
    5.1. Sawn timber
    5.2. Fiberboard
       5.2.1. MDF
    5.3. Chipboard
       5.3.1. OSB
    5.4. Plywood
6. Pulp and paper industries
    6.1. Wooden pulp
    6.2. Paper
       6.2.1. Newsprint
    6.3. Cardboard
    6.4. Paper bag
Have a question?
You need tailored market research?
Why choose Lesprom Network?
Large selection

More 15 years of wood markets research

Trusted by the best

Leading companies in the woodworking industry buy their research from us
Our clients