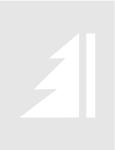 Overall results of Russian forest products industry in FH 2008"
Market researchAugust 2008In English
New research
Overall results of Russian forest based industries in FH 2008
Language: English
Date of issue: September 2008
Number of pages: 84
Quantity of tables – 51, quantity of figures – 51
Quantity of companies about 250
Type of document: PDF
Price of English version - EUR 450.
The report provides with complete and up-to-date information on the Russian forest based industries development in first half 2008. It includes production results of 250 companies from main regions of Russia.
Contents:
1. Summary
2. Russian economy trends in first half 2008
3. Russian forest based industries trends
4. Logging industry
4.1. Logs removal
4.2. Industrial wood
5. Woodworking industry
5.1. Sawn timber
5.2. Fiberboard
5.2.1. Medium density fiberboard
5.3. Chipboard
5.3.1. OSB
5.4. Plywood
6. Pulp and paper industries
6.1. Wooden pulp
6.2. Paper
6.2.1. Newsprint
6.3. Cardboard
6.4. Paper bag
Have a question?
You need tailored market research?
Why choose Lesprom Network?
Large selection

More 15 years of wood markets research

Trusted by the best

Leading companies in the woodworking industry buy their research from us
Our clients