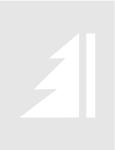 Overall results of Russian forest products industry in first half 2007.
Market researchAugust 2007In English
Analytical report
OVERALL RESULTS OF RUSSIAN'S TIMBER, PULP AND PAPER INDUSTRIES WORK IN FH2007
Language: Russian
Date of issue: August, 24 2007
Number of pages: 105
Quantity of tables – 61, quantity of figures – 102
Type of document: Electronic document

Price of Russion version: 200 EUR
DESCRIPTION REVIEW
The report includes analyze of external economic activity - dynamics of export and import volumes of main kinds of production.
This report is destined for specialists of forest and pulp-and-paper industries. It's also interesting for professionals making investment decisions in forest industry.
Industry's general economic review
- gives reliable current information about results of industrial and economic activities of forest industry in Russia in general and by branches
- defines progress trends of the industry, of internal and external situation
- gives information about operating capabilities and financial performance
Timber sector economic survey
 Gives you complete and up-to-date information on the total Russian timber pulp and paper industries sector rates;
 Provides comparative analysis of the sector state of affairs;
 Defines tendencies of the sector development, interior and exterior state of the market
 Provides six month's figures on production and financial rates.
The survey is highly representative due to the wide information sources database it operates with.
 Production rates of more than 250 timber enterprises from main regions;
 Data on statistics presented by Russian State statistics committee;
 Macroeconomic analysis and short-term forecast Government center data;
 Data presented by Russian regional governments;
The survey consists of 5 chapters:
 Russian economy general state of affairs in FH2007;
 Basic trends of timber sector development
 Timber, timber-processing and pulp and paper production dynamics
 Key occurrences, that influenced the timber sector development in 2007.
Contents:
1. Russian economy state of affairs in the first half 2005
2. Russian timber sector
3. Timber industry
3.1. Removal of Logs
4. Timber-processing industry
4.1 Sawn timber
4.2 Hardboard
4.3 Medium Density Fiberboard
4.4 Chipboard
4.5. Veneer
5. Pulp and paper industry
5.1 Pulp
5.2 Paper
5.2.1.News-print
5.2.2. Offset paper
5.3 Cardboard
5.4 Other related products
5.4.1. Paper bag
5.4.2. Offset paper
Sources used:
Holding companies, enterprises

Administrations of constituent entities of Russian Federation

Federal state statistics service (Rosstat)

State customs committee of Russian Federation (GTK RF)
Ministry of economic development and trade of Russian Federation

Independent rating agency FIRA
Have a question?
You need tailored market research?
Why choose Lesprom Network?
Large selection

More 15 years of wood markets research

Trusted by the best

Leading companies in the woodworking industry buy their research from us
Our clients