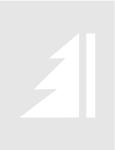 Production capacities of Russian paper and pulp mills in 2004
Market researchAugust 2005In Russian
ANALITICAL REPORT
PRODUCTION CAPACITIES OF RUSSIAN PAPER AND PULP MILLS IN 2004
Language: Russian
Date of issue: June, 13 2005
Pages number 53
Type of document: Electronic document
Format: PDF
Price: EUR 250

Pulp and paper capacities
Characteristics of main pulp and paper producers:
- Volumes of production;
- Kinds of machinery;
- Staff;
- Raw materials;
- Types of output products
Specifications for pulp and paper machinery
Classification for pulp and paper machinery by destination and output capacities
Investment projects in Russian pulp and paper industry in 2004
Trends and forecasts for pulp and paper capacities increasing in 2005 - 2008
Have a question?
You need tailored market research?
Why choose Lesprom Network?
Large selection

More 15 years of wood markets research

Trusted by the best

Leading companies in the woodworking industry buy their research from us
Our clients