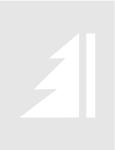 Softwood sawn timber export from Russia in Q1 2010
Market researchMarch 2011In Russian
Softwood sawn timber export from Russia in Q1 2010
Report language: Russian
Issue date: June 15, 2010
Number of pages: 33
Number of drawings: 55, number of tables: 18
Format: PDF
Price of the report in Russian: Eur 350
The data given in the report may be of particular interest to top managers and experts of the harvesting, woodworking and pulp & paper industry as well investment companies and banks.
Contents:
2. Export of softwood sawn timber from Russia: volumes and prices
3. Regional pattern of Russian export: volumes and prices
Europe
Germany
United KingdomFranceFinlandItalyBelgiumMiddle East, Central Asia and AfricaEgypt
3.2.2 Iran
3.2.3 Syria
3.3 CIS
3.3.1 Uzbekistan
3.3.2 Azerbaidzhan
3.3.3 Tadzhikistan
3.3.4 Kazakhstan
3.4 Asia-Pacific
3.4.1 China
3.4.2 Japan
4. Largest Russian suppliers: geographic pattern, volumes, prices and delivery terms
4.1 Lesosibirsk processing mill
4.2 Novoeniseiskiy processing mill
4.3 UI LDZ
4.4 Lesozavod-25
4.5 Svir Timber
4.6 Onezhskiy processing mill
4.7 Lesozavod No. 3
4.8 Solombala processing mill
4.9 Syktyvkar processing mill
4.10 Arkhangelsk processing mill
4.11 Segezhskiy processing mill
Have a question?
You need tailored market research?
Why choose Lesprom Network?
Large selection

More 15 years of wood markets research

Trusted by the best

Leading companies in the woodworking industry buy their research from us
Our clients