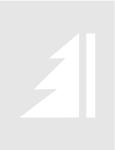 The export of roundwood from Russia for Q3 of 2011
Market researchJanuary 2012In Russian
The export of roundwood from Russia for Q3 of 2011

The Analytic Service is preparing to release a new review of roundwood export market from Russia in Q3 of 2011.
The survey will present in detail the state of Russian export of roundwood in the reporting period:
- Regional structure of Russian exports
- Countries importing Russianroundwood (volumes and prices)
- Largest Russian suppliers (volumes, prices, supply conditions)
Brief description of the review:
Release date: October 2011
Language: Russian, English, German
Number of pages: 40 Number of charts: 55, number of tables: 20
Delivery format: e-mail, PDF
Subscription cost: 180 EUR
Have a question?
You need tailored market research?
Why choose Lesprom Network?
Large selection

More 15 years of wood markets research

Trusted by the best

Leading companies in the woodworking industry buy their research from us
Our clients