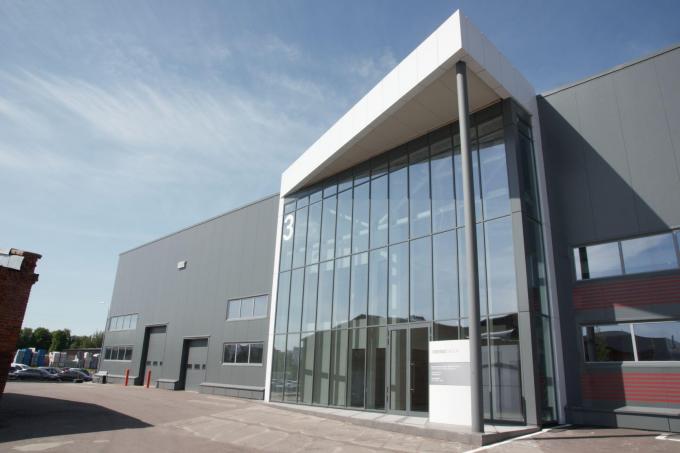 In order to better serve their customers,
Biesse Russia
, subsidiary of Biesse Group, has expanded its services to strengthen operational efficiency by establishing a strong presence in Moscow. Located in Kaleva Business Park in south-west of Moscow, the facility is 2,100 square meters and will provide service support and a state-of-the art showroom with over 1,000 square meters with demonstrations available by local, experienced staff.
The showroom, as well as all new office, are made in a single concept that matches the traditional Biesse image: color schemes, design elements and even furniture. The exhibition hall presents equipment that was produced at Biesse factories operating in different countries: in Italy, India, China.
The choice of machines for demonstration was made in favor of the most popular models in the Russian market, determined by sales statistics over the past few years. These are primarily the CNC machining centers Rover A FT and Rover K FT for nesting, the 5-axis Rover A Smart and Rover Gold G. The line of edge banding machines is also presented here: Stream A, Akron 1400 with AirForce, Akron 1100 and Jade 340 systems.
A couple of technologies presented in the showroom are the Viet Opera 5 calibration grinder and the Skipper 100, Skipper V31 boring and additive machines with the Brema Eko 2.1 vertical boring machine. The new Biesse showroom opens its doors to first guests on September 23, 2019. 13 machines were put into operation and are ready to demonstrate all their capabilities.