Domsjö Fabriker AB opened the new packageline for lignin. The new bag size allows Domsjös lignin to be sold in completely new markets. The new line for small bags is an investment of approximately SEK 30 million ($3.7 million), as the company says in the press release received by Lesprom Network.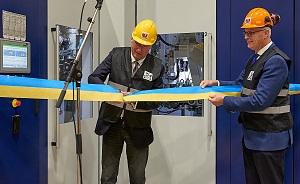 "The investment is another step in the development of our biorefinery. We are pleased that our owner, Aditya Birla, sees our potential and wants to continue to drive development together with us in Domsjö," comments CEO Lars Winter.
Domsjö Fabriker is a Swedish refinery located in Örnsköldsvik that converts raw forest materials into specialty cellulose, lignin, and bio-ethanol.