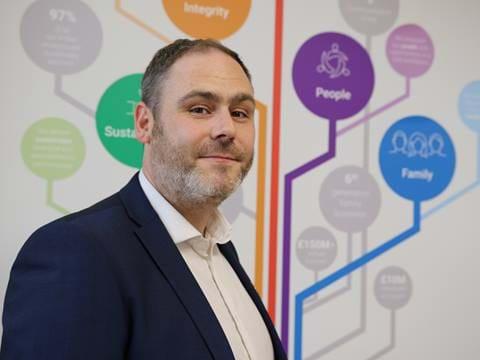 James Donaldson & Sons Ltd has appointed Luke Roberts as Managing Director for Donaldson Timber Engineering (DTE). Luke succeeds Jonathan Fellingham, who has been managing director of the business since 2009, as the company says in the press release received by Lesprom Network.
Luke joined DTE in 2007 as Team Leader for I-Joists at the company's Ilkeston branch, then became General Manager Ilkeston Joists in 2011 and was promoted to Business Development Director in 2017. In this role, he has been responsible for leading the technical sales team, mentoring the internal Assistant General Manager (AGM) programme and developing strategies for go-to-market products and services.
With responsibility for the development of DTE's business, Luke will be supported by DTE's senior leadership team, comprising Business Development Directors, Callum Henderson and Rodger Cook, and Finance Director, Avi Basu.
Luke has over 20 years of experience, having previously held positions at Walker Timber Group and National Hickman. He has a Post-graduate Diploma in Applied Management from Warwick Business School. He also played a key role in the development of DTE's health and safety product, SafeWell, the only reusable and adjustable stairwell protection kit made from timber.
Fife-headquartered DTE is the UK's largest and longest established manufacturer of roof trusses, engineered joists, beams and spandrel panels, with over 30 years of experience.