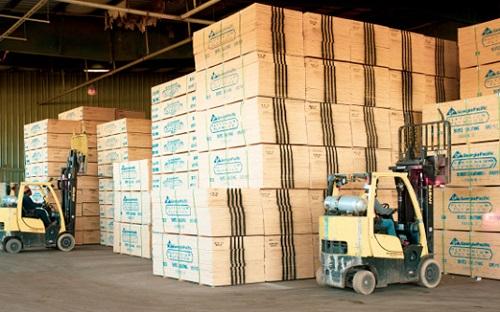 Georgia-Pacific
is investing $70 million for upgrades to its plywood and lumber operations in Gurdon, Arkansas. The company is also making its largest contribution ever to Gurdon and Clark County schools, committing $100,000 over five years to help install a multi-use playing field that will be used by the three schools and the city for community events.
In addition to extending the ability to meet the growing needs of customers for lumber and plywood, this investment will increase the mill's efficiency and capacity, sustaining the more than 700 jobs at the two facilities.
"We are making state of the art improvements that will transform our Gurdon facilities, greatly improving the utilization of raw materials and overall operating efficiencies, making jobs more meaningful, and turning us into an even stronger competitor," said Mike White, Western Regional Operations Manager.
Some of the improvements include the install of an advanced merchandiser that determines best end-product use, new panel assembly stations with state-of-the-art scanning systems, an upgraded power plant and software and security enhancements. Work on the projects began earlier this summer and will be completed by 2020.