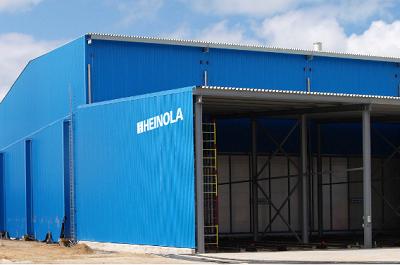 ULK Velsk Sawmill in Arkangelsk region, Russia, has ordered two 2-zone progressive kilns type HFB from Heinola Sawmill Machinery Inc. with annual capacity of ca. 120,000 cubic metres when drying spruce and pine timber to 18 % final moisture content, as the company says in the press release received by Lesprom Network.
Progressive kilns are equipped with pressure frames and Heinola New Drying Kiln Control System. The new progressive kilns will be taken into production in the year 2019.
Heinola Sawmill Machinery Inc. is the only supplier in Finland concentrating on development of high-quality drying kiln technology.