German plant manufacturer
Dieffenbacher
expects 2018 will be the one of its busiest and most significant years ever based on the completion of record-setting wood-based panel plants. In Grayling, Michigan, USA,
Arauco
will start production on the largest particleboard press in North America and one of the largest in the world. At 10 feet wide and 52.5 meters long, the CPS+ will be the core of the complete particleboard plant delivered by
Dieffenbacher
.Roseburg will begin assembling its new LVL plant in Chester, South Carolina, USA. With a daily output of 800 m³, the CPS will be the world's largest continuous LVL press as measured by production capacity, while the upstream 600 kW
Dieffenbacher
Microwave will be the most powerful preheating system of its type in LVL production.In Chittoor, Andhra Pradesh, India, Greenply will commission the longest continuous press in Asia. The 56-meter-long CPS is designed to produce 1,400 m³ of high-quality MDF per day.Also in 2018,
Dieffenbacher
will supply the first continuous press to North Africa. The CPS+ is part of a complete MDF plant ordered by BIGSTAR subsidiary Panneaux d'Algérie for its site in El Tarf, Algeria.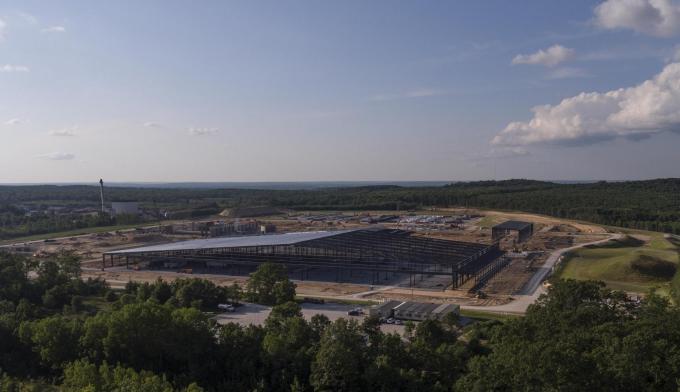 Arauco's new plant in Grayling, Michigan, will be home to the largest particleboard press in North America.