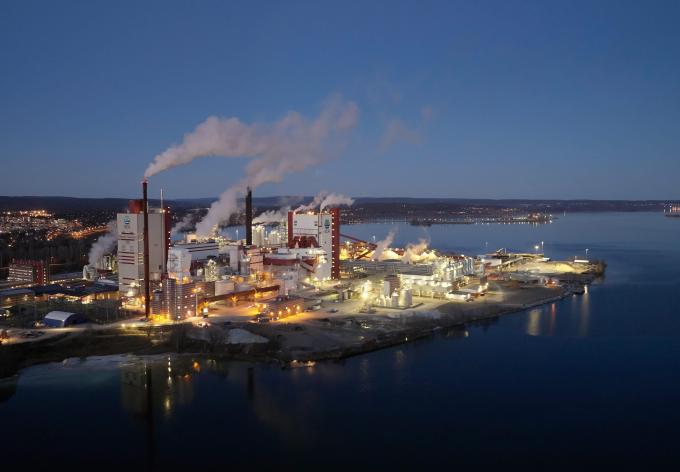 In the first half of 2019,
Swedish

SCA has increased net sales by 14% to SEK 10,304 million, mainly attributable to the continued ramp-up of the expanded Östrand pulp mill. EBITDA rose 31% to SEK 2,900
million

, company announced. The improvement was mainly related to higher delivery volumes from the expanded Östrand pulp mill and positive exchange rate effects. EBITDA margin increased to 28.1% (24.4).

Operating profit in Q2 2019 improved year on year, but declined compared with the preceding quarter. The expanded Östrand pulp mill has now reached about 90% of the expected production capacity and work to ramp up the plant toward full capacity is progressing according to plan. Pulp production increased 22% compared with the preceding quarter, which made a positive contribution to earnings.
Demand for SCA's products in the quarter was generally weaker than in the preceding quarter and market prices declined somewhat in all product areas. Market prices were generally higher in Europe and the US compared with Asia and other overseas markets.
SCA's wood consumption continued to increase due to the continued ramp-up of the Östrand pulp mill. Prices for both pulpwood and sawlogs increased slightly.
Wood reported stable consumption, although the market was cautious. Market prices declined compared with the preceding quarter.
Within Pulp, both production and deliveries increased. The market weakened during the quarter and the price of pulp declined. Favorable production combined with a cautious pulp market resulted in a higher proportion of overseas sales volumes.
Kraftliner prices fell during the quarter. However, prices stabilized at the end of the quarter and the market situation improved. Implemented and planned capacity reductions in publication paper have, for the time being, created a better balance between supply and demand. The price of publication paper was stable for the quarter.
Events during the quarter
The investment to increase white-top kraftliner production at the Munksund paper mill was completed in May. The project was implemented on time and on budget.
During the period, SCA acquired approximately 30,000 hectares of forest in the Baltic region through three transactions, two of which were closed during the second quarter, with closure of the final transaction expected in the third quarter. The acquisitions strengthen SCA's ability to sustainably source timber in the region. Forest is an asset that offers stable growth and is the base for value creation in SCA's integrated value chain.

SCA has signed an agreement regarding the sale of its logistics terminal in Rotterdam. The transaction is estimated to reduce net debt by about SEK 575 million and is expected to be finalized in the third quarter.

Photo: Östrand Pulp Mill. SCA/Torbjörn Bergkvist