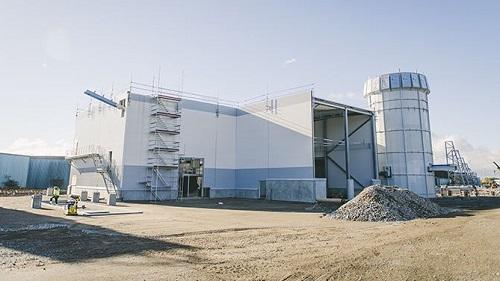 Kährs Group is constructing a pellet plant in Nybro, Sweden. The new plant is to be operational in December 2018 and will have the capacity to produce up to 60,000 tons of pellets per year, as the company says in the press release received by Lesprom Network.
The wood pellet plant will produce a more advanced energy product than Kährs current wood powder biofuel and will offer enhanced environmental benefits. By offering a standardised pellet product, biofuel becomes available for more users demanding fossil free fuels. Wood pellets are also less bulky, resulting in reduced transports. The pellets production will to a large extent become automated and integrated with the other production activities in Nybro.
Kährs Group has signed a long-term agreement with Ekman & Co, a leading and respected global operator in biomass, paper trading and bioenergy market. Ekman & Co will be a commercial partner responsible for selling Kährs pellets and handling logistics from the plant in Nybro and from the storage in the local Kalmar, Sweden harbor.
Kährs Group is a Europe-leading flooring manufacturer in hardwood and resilient flooring.