Posted April 15, 2019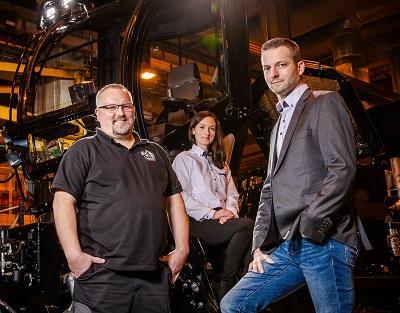 Logset Oy will establish a subsidiary named Logset Inc. in Ottawa, Ontario, Canada in May 2019. The new office base will offer sales help and technical support to Logset dealers based in North and South America, Japan and Australia, as the company says in the press release received by Lesprom Network.
In the beginning, Logset will send three people to work for Logset Inc.: Pascal Réty, Vice President of Sales and Marketing (acting as a CEO for Logset Inc.), Jari-Pekka Ylikoski, Technical Support and Johanna Sereda, Administrative Coordinator. Réty and Ylikoski will start working from the new office in June 2019. Johanna will follow a few months later.
Establishing a subisidiary closer to the new dealers in North and South America is a logical next step for Logset.
"North and South America are potential growth areas for us. Establishing a subsidiary is a commitment and an investment from Logset. We chose Ontario, Canada as the best base for Logset Inc. because it is located between our three dealers in North America," Pascal Réty explains.
Logset Oy is a Finnish forest machine manufacturer located in Koivulahti, near Vaasa.