Posted May 15, 2018
Gustaf Nygren has been employed as new Manager of SCA Maintenance. Gustaf comes to SCA from Quant Service Sweden AB, where he has held the position of VP Operations Manager, Scandinavia. He is succeeding Pär Eriksson, new Manager of SCA's Obbola paper mill, as the company says in the press release received by Lesprom Network.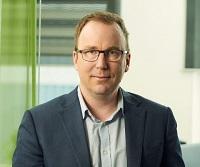 SCA Maintenance is the combined maintenance organization for SCA's three industries in the Sundsvall-Timrå area, Ortviken paper mill, Tunadal sawmill and Östrand pulp mill.
Based in Sweden, SCA produces solid-wood products, pulp, kraftliner, publication papers and renewable energy.