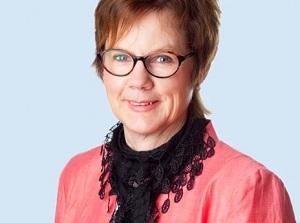 Swedish Forest Industries is now opening an office in Brussels, to be managed by Anna Holmberg. The EU is important to the Swedish forest industry, as is Brussels as a political centre.
Anna Holmberg's focus, in her new role as Head of Swedish Forest Industries' newly opened Brussels office, will be on monitoring political developments and processes, networking and advocacy.
"It will be exciting to head the Swedish Forest Industries office in Brussels at a time when climate issues are increasingly important on the EU political agenda. I will be working to ensure that both forestry itself and forest products are perceived as essentials in the transition from fossil to renewable," says Anna Holmberg.
"We are delighted to have Anna Holmberg in Brussels. Her experience of working with the EU is of great value as we now focus on increasing our presence and entering decision processes at an earlier stage. The forest sector is vital in the growth of the European bioeconomy, and the bioeconomy is one of the keystones in the EU's long-term climate strategy," says Mårten Larsson, Deputy Director General at Swedish Forest Industries.
Anna Holmberg has more than 20 years' experience in the forest sector, and was until recently Policy Director for Energy at Swedish Forest Industries. She has during the last years been heavily engaged in negotiations on the EU ETS and the Renewable Energy Directive.
The Swedish Forest Industries Federation is the trade and employers' organization for the pulp, paper and wood mechanical industries.